Cleaning a Porcelain Cooktop
Last updated
Cleaning a Jenn-Air Porcelain Cooktop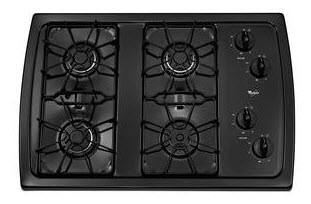 Cleaning Method:
IMPORTANT: Before cleaning, make sure all controls are off and the cooktop is cool. Always follow label instructions on cleaning products. Also review the Use & Care Guide for your model.
Food spills containing acids, such as vinegar and tomato, should be cleaned as soon as the entire appliance is cool. These spills may affect the finish.
To avoid damage to porcelain surfaces, do not use soap filled scouring pads, abrasive cleaners, steel wool pads, gritty washcloths or abrasive paper towels.
Follow these steps for best results:
Soap, water and a soft cloth or sponge are suggested first unless otherwise noted.
Glass cleaner, mild liquid cleaner or nonabrasive scrubbing pad.
affresh® Kitchen and Appliance Cleaner, liquid detergent or all-purpose cleaner: Rinse with clean water and dry with soft, lint-free cloth.
affresh® cleaners are available at many retailers. Find one here.
If you would like to download or view product literature for your appliance, please visit our Manuals and Literature page.