Retractable Downdraft Vent Hood Fan not Operating
Last updated
Jenn-Air Retractable Downdraft Vent Hood Fan not Operating
Are the controls set correctly?
Refer to the Owner's Manual for specific information on setting the controls.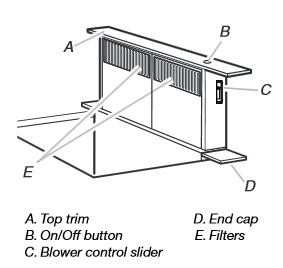 Have the grease filters just been cleaned or replaced?
If the retractable downdraft vent does not operate after clean filters have been installed:
Push the filter in as far as it will go. When the filter is removed, the microswitch behind the filter is inactivated. This feature will not allow the vent system to operate until the filter is properly installed.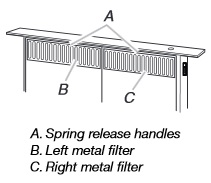 CLICK HERE
for additional information on cleaning filters.
Have you reset the power?
Power the vent hood down by turning off the circuit breaker(s) for one (1) minute.
Power vent hood up by turning on the circuit breaker(s).
Verify the vent hood operates.
If you would like to download or view product literature for your appliance, please visit our Manuals and Literature page.