F5E0 Error Code - Commercial Range
Last updated
Possible Solution
F5E0 Error Code
Is the oven door latching correctly?
If the oven door will not close, check to make sure the door latch is not preventing it from closing.
Open the oven door
Look at the top front of the oven frame above the gasket to verify the lock latch arm is not bent/bowed up or down preventing the door from closing.
Refer to picture below, arrow points to correctly aligned Lock Arm Latch: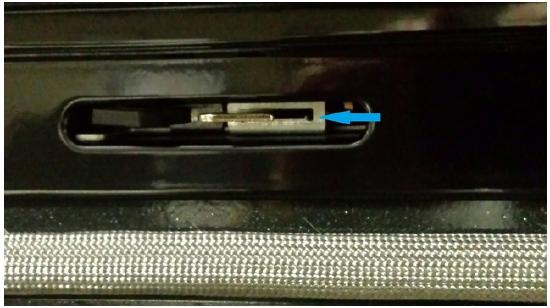 Reset power to the product:
Power appliance down by turning off the circuit breaker(s) for one (1) minute.
Power appliance up by turning on the circuit breaker(s).
Start a cycle.
Monitor the appliance for one (1) minute to ensure the error code does not display again.
Verify appliance operation.
Still need help? Contact us or schedule service.
Please contact us or click below to make an appointment from our preferred list of service providers for service on your appliances.
Interested in purchasing an Extended Service Plan?
Please click below to learn more on how you can save up to 25% on New Appliance Extended Service Plans within 30 days of your appliance purchase.